Ed S.
Head Mechanic
Over 25 year of Automotive Repair Experience. Master Certified Mechanic by both ASE & the State of Michigan. He has accomplished extensive automotive repair studies throughout his career, while in the military and including formal Chrysler Factory training. He specializes with great skill in every area of auto repair due to his long hands on experience. His favorite repairs include diagnosing sophisticated engine and transmission faults, electrical circuitry faults (wire shorts), automotive computer faults, usually figuring out what the other shop couldn't. When you have a question and need a good answer, Ed is the man to go to. Aside from being a great technician he has also dealt with customer relations in the past, so when he's working on your car he knows first-hand what's expected when you pick up your car. When he's not fixing cars Ed enjoys keeping up with technology, current events, Ducati motorcycles, and relaxing.
Denisse Alba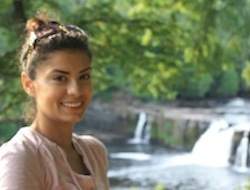 Customer Service and Secretary
When you call Pepino's you are very likely to speak to her first, and hear from her last when your car is ready. She is Miguel's back up in just about all shop operations. When she's not leading the office operations at Pepino's she enjoys all of what the outdoors has to offer, kayaking, biking, hiking, camping, swimming, etc.. She has two dogs; a German shepherd and Jack Russell, which also do all of the above when possible. She's looking forward to sky diving sometime in the near future. She loves to be with family and genuinely cares about everything she's involved with.
José Angel and Dora Elia Acosta
Owner / Operators
Over the years together they have built what Pepino's is today, a high tech full service auto service company. Aside from daily involvement with shop operations and towing service, they like to go out for walks downtown, ride bikes on the city trails, watch movies at the Celebration, and enjoy the hotter weekends on Lake Michigan. Aside from enjoying what our city has to offer they are also parents of two brothers. And aside from being parents they are also new GRAND PARENTS!!! Congratulations!
Luis Torres
Assistant Manager
Luis has been with us so long, he is considered family. Luis's involvement includes everything from assisting the techs with repairs, test drives, post-repair inspections, office operations, customer service, shop operations, road side assistance, and just about anything that could arise. You can always count on Luis shall you ever need his assistance while visiting Pepino's. When he's not helping Pepino's operate, he's enjoying time with his family including three sons, granddaughter, wife, and his parents. And is currently awaiting the arrival of his 2nd grand child! Congratulations! He loves to watch soccer, ride his bike, and exercise for good health.
Interesting fact: Luis once rescued a baby from hot car which had the key's locked inside on a service call, without breaking the window!
Matt M.
Primary Mechanic
Over 20 years of automotive repair experience. ASE and State of Michigan Certified. He is currently working to achieve Master Mechanic status. Has had Past Formal training. His repair skills specialize in Alignments, suspension, component swaps, brakes, tires, cooling system, and everything in between. Having had over 20 years of experience, Matt knows how to get the job done right the first time, not only from experience but by also using all the tools necessary including our repair information data base to ensure quality and proper repairs every time. On his free time he enjoys family time and riding his Harley on long country roads.
Ed L.
Primary Mechanic
Over 20 years of Automotive Repair Experience. Master Certified Mechanic by both ASE & the State of Michigan. Has had formal automotive training. Specializes in heavy work such as engine swaps, head gasket repairs, transmission rebuilds, suspension, front and rear ends, with strong capabilities for all other areas of repair. His Long hands-on experience ensures repairs are done with quality by seasoned hands. He enjoys being with family and riding his twin Harley's when not getting his hands dirty fixing cars.
Miguel Acosta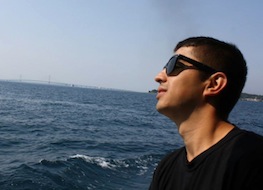 General Manager, ASE Certified Customer Service Advisor & Parts Specialist
Honesty and integrity are his business ideals. His favorite business quote is; "One good experience is mentioned to 2-4 people, while one bad experience is mentioned to 5-20 people, do the math and keep it fair!" He believes word of mouth is the best form of advertising and the key to success. He aims for repeat business on the aspect of great quality service, professionalism, courtesy, and reasonable prices. His Hands-On Mechanic Experience really helps him explain your repairs; minor or major, before they start. Whether it's over the phone or in person professionalism and politeness is always included when speaking with Miguel. Whether your car is in for minor or major repairs, Miguel will always take his time to make sure you fully understand what you're getting with your repair and what to expect. He believes in the team effort concept and always uses all resources of information to provide you with the best answers and solutions possible for your repair. Aside from shop operations he directs all the advertising and is always open to suggestions. When not working Miguel enjoys the outdoors with Denisse, rides his motorcycle around town, enjoys trying new activities, and going to the movies. He loves reading the news and keeping up to date with technology.
---